Skip to the content
Careers

Quality control applies as much to people as manufacturing.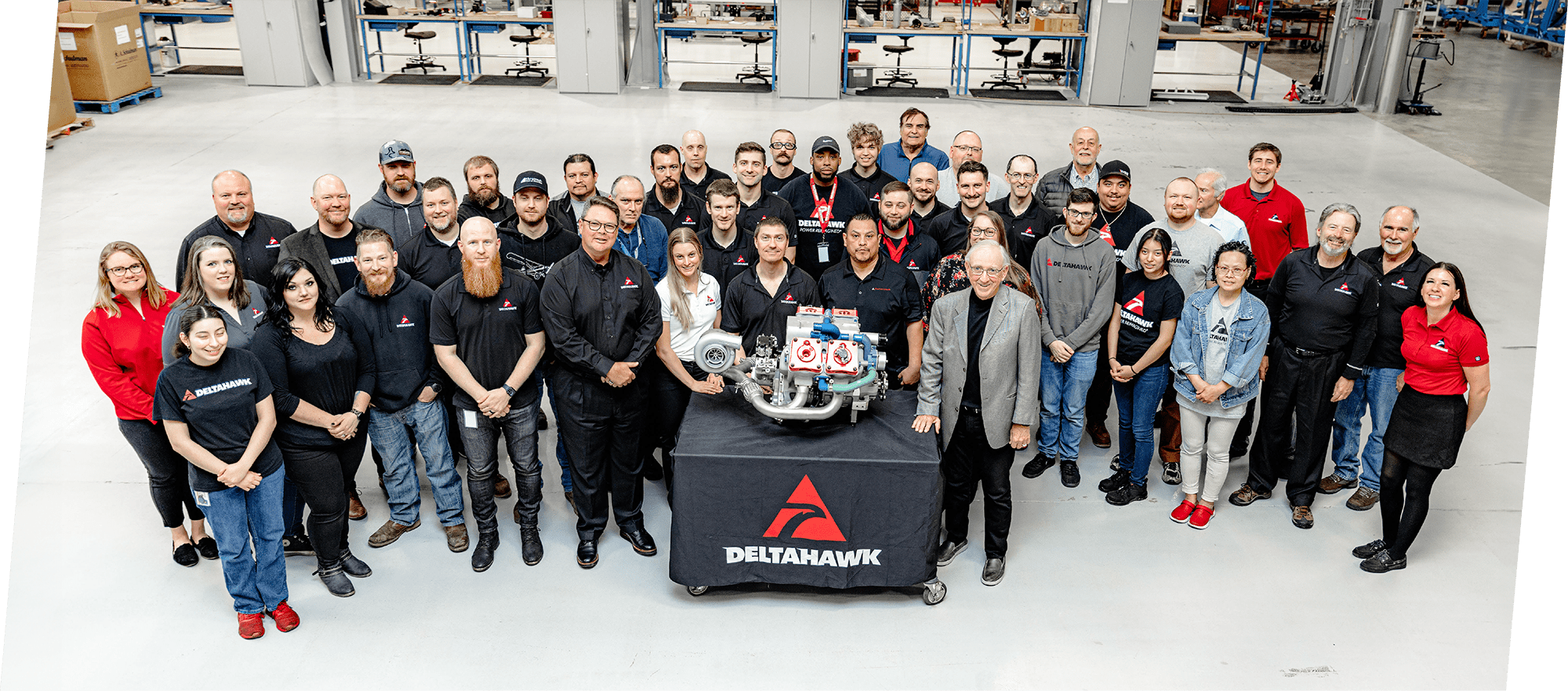 We hire people who are smart, goal-driven and excited about achieving the unimaginable. We focus on character and motivation, and then train for discrete skills. Our employees share common goals for the company, but celebrate diversity and perspectives from all walks of life. We simply want them to be the best they can be, inside and outside of the company.
We operate very much like a startup; everyone is a hands-on contributor. We encourage constructive ideas from all members of the team, and we constantly evolve to meet employee needs. We live by the credo that taking care of each other is good for all of us. And while others wait for the world to change, we want to change the world. One engine at a time.
More ▾
Delivering the Freedom to Fly
DeltaHawk Engines, Inc. develops, produces and provides propulsion products and services that globally excite the passion and freedom to fly. We exist to bring the highest level of innovation and value to the general aviation industry. We will do this by developing a disruptive new standard in the flying experience, one which will exceed our customers' expectations of efficiency, reliability, performance, simplicity and affordability. DeltaHawk is driven to be the most recognized and respected brand in the industry.
We're always looking to grow our team.
Our dedication to innovation drives us in hiring and developing the best talent we can. We recognize your career path is as individual as you and our priority is providing an environment where you can do your best work—and grow as a professional. If you want to be part of an evolving industry with limitless potential, let's discuss a plan for your career. Explore DeltaHawk today.
Don't see the job you are looking for?
Schedule a Video Call
If you have questions, our aviation experts are available to help.